This site uses cookies. By continuing to use this site, you are agreeing to our use of cookies.

Learn More.

We've updated our

Terms of Service

. By continuing to use our website and server, you agree to our new policies.

Dismiss Notice
KINGDOMS SEASON 1: MAY REWARDS
Season 1

is here, and the first month has just ended!
Quick Promo..
Remember to check out our Donation Shop for new releases: Kingdoms Store | Welcome
Battle Pass, Royal Rank, and New Kits now available! Make sure to grab your battle pass just in time for week 4 released challenges.
On behalf of the entire Kingdoms/Savage Games team I'd like to thank you for your support. For we truly appreciate each and every one of you who have stuck around and participated in this journey along side us! Without our premium players who invest in their gaming experience, creating games like Kingdoms would not be possible. Here's to Season 1 and the future of Kingdoms!

... Now onto the rewards ...
Stats for

May

rewards have ended on

May 31st, at 12:00am EST

.

Disclaimer
: From this point forward we will no longer be issuing monthly rewards, and instead, focusing on the entire seasons contributions and game play for end of season rewards. When Season 1 comes to a close in August, total stats for the entire Season will be taken into consideration when looking at winners.
------------------
May Rewards
–
Top Player Balances:
First Place in each category will earn $100 PayPal and $100 Buycraft
Second Place in each category will earn $75 PayPal and $75 Buycraft
Third Place in each category will earn $50 PayPal and $50 Buycraft
Top Player Kills:
First Place in each category will earn $100 PayPal and $100 Buycraft
Second Place in each category will earn $75 PayPal and $75 Buycraft
Third Place in each category will earn $50 PayPal and $50 Buycraft
Top Kingdom Score:
First Place will earn $200 PayPal and $200 Buycraft
Second Place will earn $100 PayPal...


​
Introduction:

The Savage Games team is back with another build event for the month of
June
! This months build event is
Greek Mythology
themed! I encourage you all to think outside of the box and come up with some EPIC and CREATIVE builds for us! Get detailed and get ready to set the bar high! You may submit up to 1 entry on the world of your choice via Skybounds or on Kingdoms. Please use the submission link at the bottom of this page to enter the contest.
Rules are published below -- Please take the time to read over and review the these guidelines.
You must submit an entry via the link at the very bottom of this page.
Please note that all winning prizes will only go to the island your entry is built on.



When will it start:
The event will start
Saturday, June 1st, 2019
and end on
Saturday, June 29th, 2019
. That
gives everyone one month to jot down ideas, obtain their building materials and make their
creations come to life! Week four of June will then be used to judge your work and announce the
winners of this months build competition.​
Rules:
You may enter the contest up to one time. This is a server wide event and winners will not be chosen per world basis or Kingdoms.​

When submitting your videos / screen shots, the side bar showing the owner of the island must be visible. For kingdoms, you must have the side bar open along with proof of it being within your Kingdom's claim. All submissions posted without the menu on the right hand side, will be disqualified.​

...
​
A new update has entered the Kingdom lands
Read onward to discover all of the new features that can now be found in game! We have been hard at work all week to release some exciting, hype induced, content that you are sure to enjoy. Below you can find a list of everything newly added, and a detailed explanation. This update includes many new game features such as Battle Pass Week 4, New Arena Boss, Cave Modifiers and more! Keep reading and remember to join us on Kingdoms today in order to take advantage of these new, top quality additions!
New challenges and rewards have been released for the 4th week of the Battle Pass.
Watch out for the challenges to be released this coming weekend and select the new week in order to complete all the challenges and gain the awesome new rewards.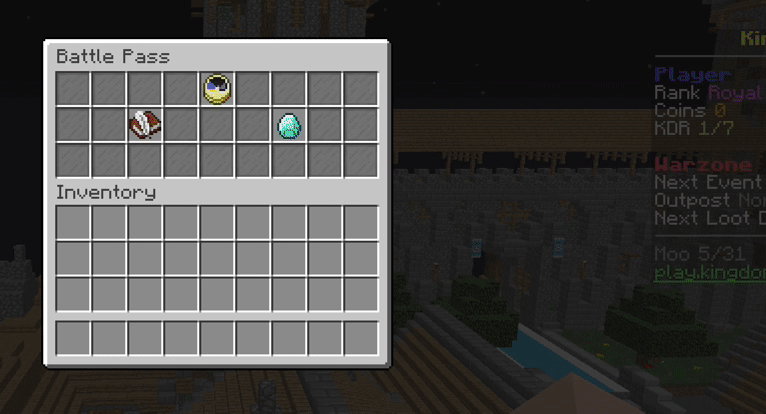 If you haven't already, head over to the shop and grab your Battle Pass unlock!
If you hurry, you might be able to catch a sale.
Kingdoms Store | Welcome
​
The Green Dragon Boss has arrived...
But
BEWARE
... entering this boss arena is eminent danger and will lead to your severe demise! This boss is only to be challenged by the strongest and most keen kingdoms requiring a minimum of 5 players to start the fight! Though some of your team may perish along the way, if the boss is defeated. All will get rewards!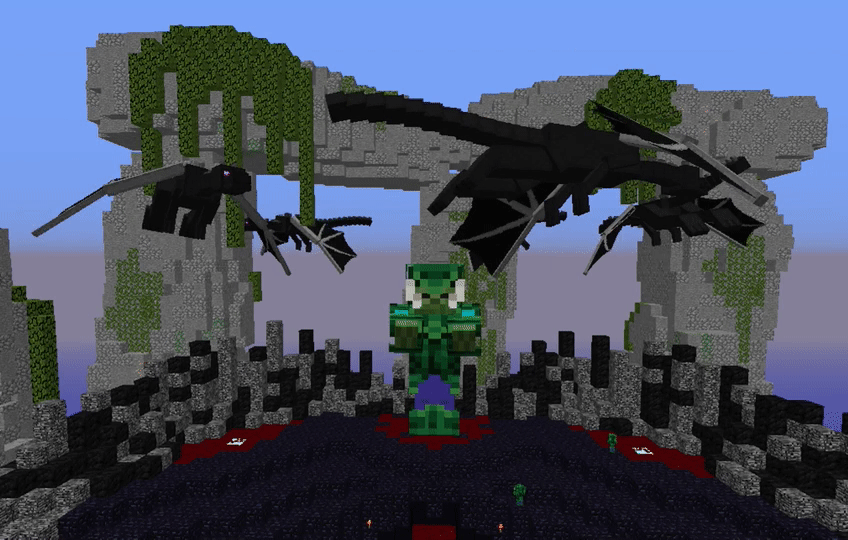 WARNING
: This boss is heavily mechanic based and does not require the best gear in the game to
defeat, although the better the gear, the easier some parts may be!...​