This site uses cookies. By continuing to use this site, you are agreeing to our use of cookies.

Learn More.

We've updated our

Terms of Service

. By continuing to use our website and server, you agree to our new policies.

Dismiss Notice
July Monthly Crate
Skybounds is officially releasing the July monthly crate today, July 6th, 2018.
You will be able to pick this crate up in the Savage Games donation shop until the end of the month.
A new Monthly Crate is now available in stores!
For those of you who may not know what our Monthly Crates are all about, I'll be happy to explain! Our Monthly crates are loot crates that can be purchased once a month by users in the community. These crates are limited to their specific month of release, and the exclusive loot inside can only be obtained that month! Every month is guaranteed to have something new and exclusive for you to find!
Exclusive Loot - New Prefixes
Sparkler, Burst, Firework, Free, Star, Brave
Independence Day - New Trial
This month is the
Independence Day
trail! What better way to represent the home of our server and our day of Independence, then to shoot off Fireworks! Not only can you have a Firework show of your own, but you can also see the 'Bombs Bursting' in air while in battle with an enemy! Come celebrate the month of July and a national American holiday by showing of your Red, White and Blues!
Star Spangled Banner - New Cosmetic Item
Exclusive to this monthly crate, enjoy a brand new cosmetic item! Feeling patriotic this month -- now you can wear an American flag upon your head anywhere you go. Just remember, this can't be combined with a helmet, and thus wearing it into the warzone may be a bit risky!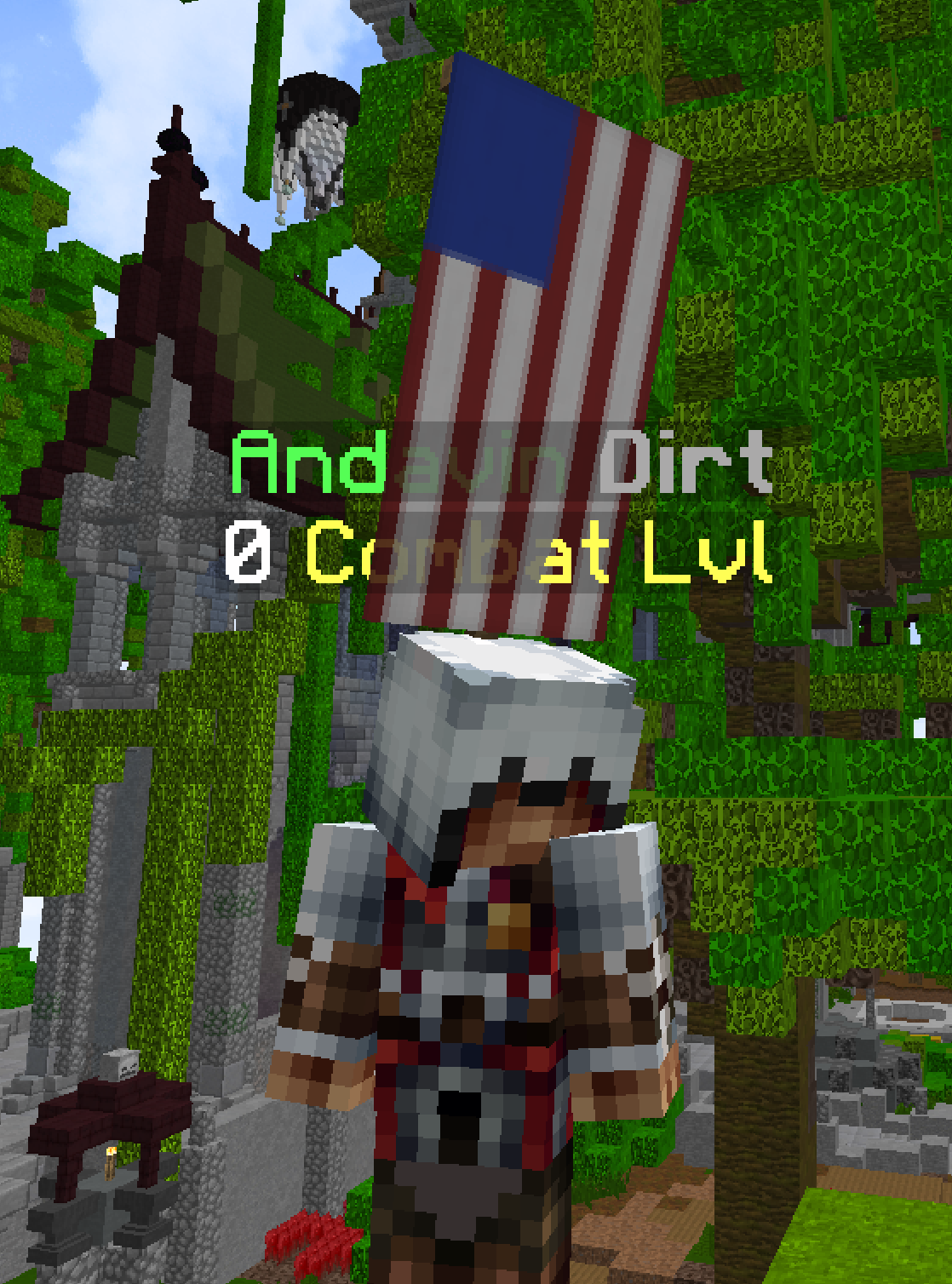 Each Monthly crate contains up to 14 items upon opening. How many items you obtain, is determined by your in game rank. So for those who have supported our community through purchasing a donation rank, can...​
-- June 25th, 2018 --
As many of you know we have had a major project release planned since the summer of 2017, however, our time put towards the project was managed improperly and thus it was postponed. Fortunately for us, we have found new and dedicated crew members who are working hard on completing a BRAND NEW project for you all this summer! Considering we are not quite ready yet, and we have time before the scheduled release, we have decided to reach out to the community and make a few small, and easy changes to Skybounds to hold you all over!

The Skeleton Boss has had his HP buffed. Health and Mana regeneration time was nerfed. Along with other small tweaks.

​

Campaign challenge in order to spawn Skeleton Boss, has now been changed to work with all Warzone related Bosses.

​

Shift ability "Freeze" on Frost Walker 3 got changed from 4 seconds, to 2.5 seconds.

​

Eternal shards have been officially removed from everything but Prestiging, however, Super Loot Crates were put in it's place within the loot pool.

​

All Mob Drops have been lowered in Buy and Sell prices.

​

All Ore Drops have been slightly increased in Buy and Sell prices.

​

All Natural Farmables (cactus, melon, carrots, wheat, etc) have been increased in Buy and Sell prices to incentivize less AFK grinding and more active farming.

​

Mob Spawners have since been removed from Mob Loot.

​

Players can only be buried once every minute, so no more spamming of the ability!

​



... A few more minor changes will be entering Skybounds in the near future to help you all to further enjoy...
​
Introduction:
The Savage Games team is back with another build event for the month of
July
! This is the first build event in a period of time with an amazing twist!
The winner's build will be implemented into the island of their choice
for all your friends to see! This month's build event will be intriguing, as you will be creating a
custom Eternal lounge
that will be attached to each island's spawn!
Make your build fit your world's theme
to have a higher chance of winning. The more thought and detail put into your build, the higher chance there is of you winning! You may submit
up to 1 entry per world
. The submission link at the bottom of this page will send you to a page where you can enter the contest. Rules are published below --
Please take the time to read over and review the guidelines.

Please keep these builds PG.

Be creative, match the theme, and make some amazing places to chill and relax.

Please note that all winning prizes will only go to the island on which your entry is built.


When will it start:

The event will start
Sunday, July 1st, 2018
, and end on
Sunday, July 29th, 2018
. That
gives everyone one month to think of ideas, obtain their building materials, and make their
lounges where people can relax! The end of July will then be used to judge your work and announce the winners of this month's build competition.
Rules:

​
You may enter the contest up to one time per world. There will be one winner per island.​

When submitting your videos / screen shots, the side bar showing the owner of the...​