This site uses cookies. By continuing to use this site, you are agreeing to our use of cookies.

Learn More.

We've updated our

Terms of Service

. By continuing to use our website and server, you agree to our new policies.

Dismiss Notice
Greek Build Event Winners Announcement
An official thank you to everyone that partook in this months build event contest. The overall outcome of entries was fantastic and it was awesome to see such a variety of users and their creativity! We have since gone through and taken a look at all entries and determined the winners. Those who qualify for a prize will be listed below. As always, It was a hard decision between some of these entries, so I have decided to have multiple winners for some sections. Congratulations and thank you to everyone who entered!
Now on to the winners!
✓ The top
"Three"
winners will be rewarded as promised.
Congratulations to everyone!
-x-
▧ First Place ►
RagingCoconuts
Monster Islands
"For my event, I decided to build a 137 block tall statue of the Greek god, Chronos: The god of time. I decided to build Chronos because he is a lesser known about god, who I think is very interesting. In my statue, I built Chronos wearing an hourglass pendant while also holding a small clock. All of thin is surrounded by a much larger, 72 block diameter clock."​
------------------------------------------------------------------------------------------------
▧ Second Place ►

zSlytherin4Ever
First Islands
"We went for some greek goddess. No specific one just this one."
TheTallOne's Island was...
​
We've brought you all Rank exclusive Kits, and now we introduce to you the first official; DRAGON KIT.
Want to be one of the few in game with the newly released, Dragon Kit, visit our store today! This kit is one of its kind, and is sure to bring you ample amounts of both mystery and satisfaction as you work your way through its various levels and expand your wealth through the epic loot inside!
The Dragon kit is an all new type of kit that has levels (i.e. tiers) with different valuable items inside!
Gain XP for the kit to make your way toward the next tier. This can be done by simply summoning the kit - the more you summon, the more XP that is earned towards your next TIER. Each level will have it's own cooldown and requirement for XP as well as completely new EPIC LOOT!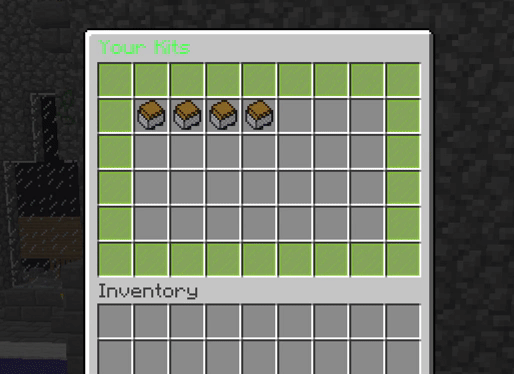 Make sure to obtain this kit as soon as you can in order to unlock the awesome rewards that are inside! If you would like to get your hands on Kingdoms first official Dragon KIT, you can visit the link below to our Donation Store Website. Act now, for our weekend sale is still active, which means you can be one of the first to unlock it at a discounted price!
Kingdoms Store | Welcome
​