This site uses cookies. By continuing to use this site, you are agreeing to our use of cookies.

Learn More.

We've updated our

Terms of Service

. By continuing to use our website and server, you agree to our new policies.

Dismiss Notice
Read onward to discover all of the new features that can now be found in game! We have been hard at work all week to release some exciting, hype induced, content that you are sure to enjoy. Below you can find a list of everything newly added, and a detailed explanation. This update includes many new game features such as Battle Pass Week 5, New Dragon Kit, Green Dragon Loot Crate and more! Keep reading and remember to join us on Kingdoms today in order to take advantage of these new, top quality additions!
New challenges and rewards have been released for the 5th week of the Battle Pass.
Watch out for the challenges to be released this coming weekend and select the new week in order to complete all the challenges and gain the awesome new rewards.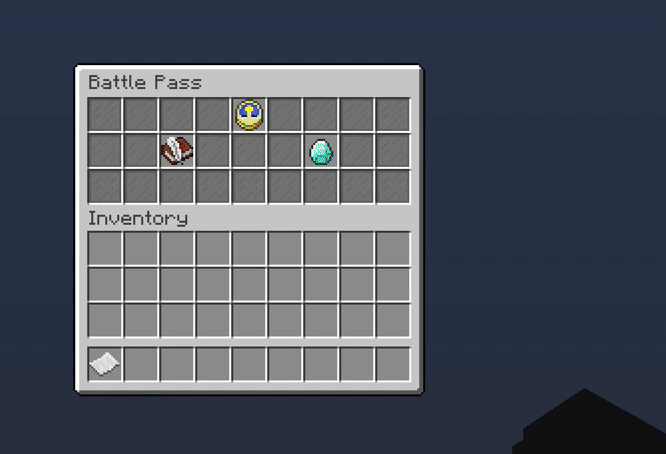 If you haven't already, head over to the shop and grab your Battle Pass unlock!
If you hurry, you might be able to catch a sale.
Kingdoms Store | Welcome
An all new type of kit that has levels (i.e. tiers) with different items.
Gain XP for the kit to make your way toward the next tier by simply summoning the kit. Each level will have it's own cooldown and requirement for XP as well as completely new items.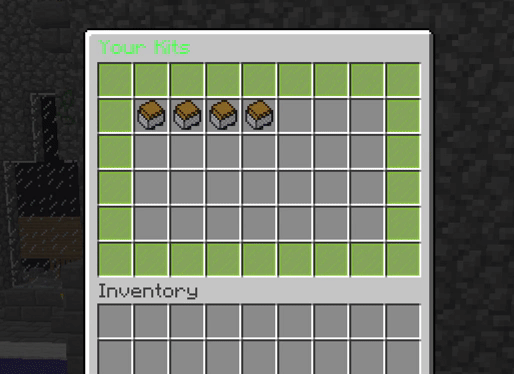 Make sure to unlock this kit as soon as you can in order unlock the awesome rewards that may be inside! The kit will officially hit stores tomorrow: Saturday, June 8th, 2019.
Kingdoms Store | Welcome
...​
Welcome officially to the month of June! Listed below you will be able to review all of the changes taken place this week, along with new additions to the Skybounds community. These additions can include Exclusive donation shop items, New Kits, Holiday specials, and overall new game related mechanics or features! Every update includes a sale and giveaway, so make sure to visit the bottom of this article to see how you can further enter and obtain some epic rewards in game for cheap prices or even FREE! If you are interested in learning more about this weeks update, continue reading below. :)
A new Monthly Crate is now available in stores!
The May crate is finally here, and jam packed full of exclusive new treats that you and your friends are sure to enjoy. This months crate is slightly themed as "Greek Mythology". For those of you who may not know what our Monthly Crates are all about, I'll be happy to explain! Our Monthly crates are loot crates that can be purchased once a month by users in the community. These crates are limited to their specific month of release, and the exclusive loot inside can only be obtained that month! Every month is guaranteed to have something new and exclusive for you to find! Grab a crate now while they last!
Exclusive Loot - New Prefixes
God, Goddess, Mythical, Heavenly, Nemesis, Titan, Divine, Powerful, Beautiful
New Trails - Zeus, Hades and Poseidon
This month we are starting the summer off with a Greek themed Monthly Crate. In this crate you will be gifted, THREE, exclusive trails. These trails each represent three different Greek Gods; Zeus - Hades and Poseidon! All trails are similar in design, but unleash a unique power upon crouching. From lightening beams...​
KINGDOMS SEASON 1: MAY REWARDS
Season 1

is here, and the first month has just ended!
Quick Promo..
Remember to check out our Donation Shop for new releases: Kingdoms Store | Welcome
Battle Pass, Royal Rank, and New Kits now available! Make sure to grab your battle pass just in time for week 4 released challenges.
On behalf of the entire Kingdoms/Savage Games team I'd like to thank you for your support. For we truly appreciate each and every one of you who have stuck around and participated in this journey along side us! Without our premium players who invest in their gaming experience, creating games like Kingdoms would not be possible. Here's to Season 1 and the future of Kingdoms!

... Now onto the rewards ...
Stats for

May

rewards have ended on

May 31st, at 12:00am EST

.

Disclaimer
: From this point forward we will no longer be issuing monthly rewards, and instead, focusing on the entire seasons contributions and game play for end of season rewards. When Season 1 comes to a close in August, total stats for the entire Season will be taken into consideration when looking at winners.
------------------
May Rewards
–
Top Player Balances:
First Place in each category will earn $100 PayPal and $100 Buycraft
Second Place in each category will earn $75 PayPal and $75 Buycraft
Third Place in each category will earn $50 PayPal and $50 Buycraft
Top Player Kills:
First Place in each category will earn $100 PayPal and $100 Buycraft
Second Place in each category will earn $75 PayPal and $75 Buycraft
Third Place in each category will earn $50 PayPal and $50 Buycraft
Top Kingdom Score:
First Place will earn $200 PayPal and $200 Buycraft
Second Place will earn $100 PayPal...