This site uses cookies. By continuing to use this site, you are agreeing to our use of cookies.

Learn More.

We've updated our

Terms of Service

. By continuing to use our website and server, you agree to our new policies.

Dismiss Notice
Welcome officially to the month of May! Listed below you will be able to review all of the changes taken place this week, along with new additions to the Skybounds community. These additions can include Exclusive donation shop items, New Kits, Holiday specials, and overall new game related mechanics or features! Every update includes a sale and giveaway, so make sure to visit the bottom of this article to see how you can further enter and obtain some epic rewards in game for cheap prices or even FREE! If you are interested in learning more about this weeks update, continue reading below. :)
A new Monthly Crate is now available in stores!
The May crate is finally here, and jam packed full of exclusive new treats that you and your friends are sure to enjoy. This months crate is slightly themed as "Avengers". For those of you who may not know what our Monthly Crates are all about, I'll be happy to explain! Our Monthly crates are loot crates that can be purchased once a month by users in the community. These crates are limited to their specific month of release, and the exclusive loot inside can only be obtained that month! Every month is guaranteed to have something new and exclusive for you to find! Grab a crate now while they last!
Exclusive Loot - New Prefixes
Marvel, Captain, Strange, Infinity, Avenger, Spidey, Guardian, Hammered, Panther, Widow, SNAP, Incredible
New Feature - PET TRAILS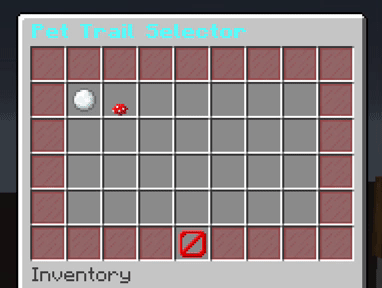 Typically you may expect a new trail to arrive in the monthly crate that can be used by us humans, however, today we are introducing pet trails! As pets are added into the game as cosmetic items, you will start to obtain exclusive and unique pet trails too! Now...​
BETA is ending VERY SOON!
Thursday,
May 9th at 5pm EST
the Kingdoms BETA Season will come to an end.
FINAL "WARTIME" RAID THIS WEEKEND!
Friday at 3pm EST until Monday at 3:00am EST - get your Shield Bubbles ready if you want to keep yourself safe during the hours your Kingdom is away!
Season 1
will begin
Sunday, May 12th
. Announcement Sunday Morning!
------------------
BETA Rewards for *all* Participating Players:
Exclusive Prefix Unlocked
Access to an exclusive "/code" to receive a care package of loot when Season 1 begins
Exclusive Cosmetic Hat
BETA Players who purchased any Rank on the store will receive a full set of Green Dragon-scale Armor shortly after Season 1 begins.
Kept on Season 1:
Ranks
Kits
Prefixes
Perms (example: flight)
Reset on Season 1:
World (Kingdoms, Builds, Chests, Spawners, Blueprints etc.)
Player Vaults
Balance
Kingdom Info (Members, Ranks, Claims etc.)
Stats (Kills, Deaths, Challenges, etc.)
Skills (Mining Level)
We've stressed to the players of Kingdoms from day 1 of BETA to think of Kingdoms as a Factions style server. Kingdoms will have frequent resets and strive to provide exciting, competitive content.

------------------

What's New with Season 1:

firefirefire
Loot (New gear, blueprints, spawners to discover!)
Reworked Challenge system

Daily Challenge will stick around
Random Challenges will be removed and replaced with the Battle-Pass

Battle-Pass (Complete Challenges to Level Up the Battle-Pass and Unlock Loot!)

10 Weeks of Challenges
10 Challenges per week
100 Levels of Rewards to Unlock

New Armor Sets, Weapons and Tools
New Spawners
New Blueprints
New Warzone...


​
Introduction:

The Savage Games team is back with another build event for the month of
May
! This months build event is
Disney
themed! Open up your imagination, take a look back into your childhood and create some truly magical builds that represent some of your favorite or most memorable Disney moments! You can build Disney inspired creations, or things straight out of your Disney story books - the possibilities are endless! If you choose to due a Disney inspired builds, please have a proper explanation as to what it was based around, or inspired from.
I encourage you all to think outside of the box and come up with some EPIC and CREATIVE builds for us! Get detailed and get ready to set the bar high! You may submit up to 1 entry on the world of your choice via Skybounds or on Kingdoms. Please use the submission link at the bottom of this page to enter the contest.
Rules are published below -- Please take the time to read over and review the these guidelines.
You must submit an entry via the link at the very bottom of this page.
Please note that all winning prizes will only go to the island your entry is built on.



When will it start:
The event will start
Wednesday, May 1st, 2019
and end on
Wednesday, May 29th, 2019
. That
gives everyone one month to jot down ideas, obtain their building materials and make their
creations come to life! Week four of March will then be used to judge your work and announce the winners of this months build competition.​
Rules:
You may enter the contest up to one time. This is a server wide event and...​
​