This site uses cookies. By continuing to use this site, you are agreeing to our use of cookies.

Learn More.

We've updated our

Terms of Service

. By continuing to use our website and server, you agree to our new policies.

Dismiss Notice
...TO BEGIN YOUR ADVENTURE!


​
A brand new world full of adventure and excitement awaits you here within the Savage lands. Who will be the first to enter and test their limits against all odds? Savage Games is bringing on a newly developed project in Minecraft that entails a mass collection of your favorite game modes. Are you hyped for the coming of a new and daring journey? Perhaps you are interesting in dappling in the depths of 1.12.2's newest additions to Minecraft, while still enjoying the 1.8 PVP mechanics you love. The new project is sure to be a wild ride!
Server:
Savage Games: Kingdoms
Minecraft Version:
1.12.2, with 1.8 PVP Mechanics
Server Domain:
Play.Kingdoms.Games
Tonight we are opening up the new project, as promised, to our Eternal ranked players for testing. A BETA phase is important for the success of any project, and thus, we are reaching out to you all for your assistance in doing so. Consider BETA as our way of not only perfecting the server's features and aesthetics, but a time frame in which we are looking for community feedback on what to change and add. We will be listening to any and all suggestions brought forth to us within the BETA period, and will be accommodating any ideas we feel will improve the game play and overall enjoyment of the new project. Please remember that this is a BETA period of the project, meaning that not all game mechanics / features may be included within the server at this time. This period of testing will be used to review, add and adjust all aspects of the game for final release.
Although Eternal ranked players of Skybounds will have access to...​

​
Skybounds Community Vote
-----
We wanted to quickly pull together a thread so that the community can have a chance to vote for their favorite Island / World on Skybounds. Please take the time to consider all current Skybound's islands and determine which island you absolutely would hate to see go! Choose wisely, for your vote may be apart of a future adjustment to our server!
Please keep in mind that at this time you will not be able to change your vote. Share this thread with others so that we can have as much community involvement and as accurate of a vote as possible.
Things to consider:
- The spawn.
- The Warzone size.
- The Warzone island builds / layout.
- The outpost designs / builds.
- The community already associated with said server.
- The theme attached to the server in mind.
.. and any other unique features that you feel outshines other servers!
August Monthly Crate
Skybounds is officially releasing the August monthly crate today, August 3rd, 2018.
You will be able to pick this crate up in the Savage Games donation shop until the end of the month.
A new Monthly Crate is now available in stores!
For those of you who may not know what our Monthly Crates are all about, I'll be happy to explain! Our Monthly crates are loot crates that can be purchased once a month by users in the community. These crates are limited to their specific month of release, and the exclusive loot inside can only be obtained that month! Every month is guaranteed to have something new and exclusive for you to find!
Exclusive Loot - New Prefixes
Nerdy, Dorky, Smart, Dumb, Genius, Teacher, Student, Bored
Book Smart - New Trail
Every crate contains one guaranteed item as well. This month is the
Book Smart
trail! Show others around you just how smart you are! It's officially August, which means it's back to school season. Be some of the first to grab a good book, absorb the wisdom within and retain the power of knowledge! Upon activating this trail you will be greated with a book floating above your head and the information from inside spewing into your brain! As you walk, you'll leave behind a paper trail of lost pages.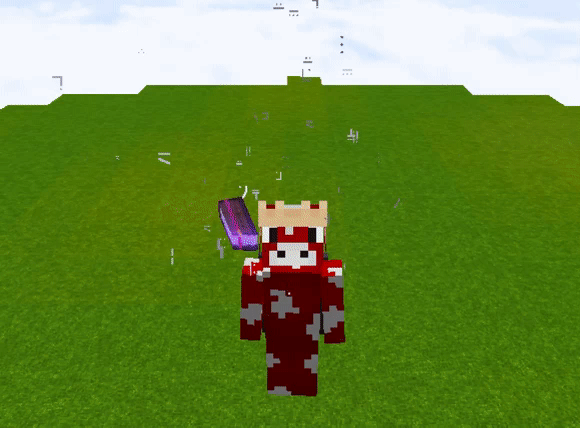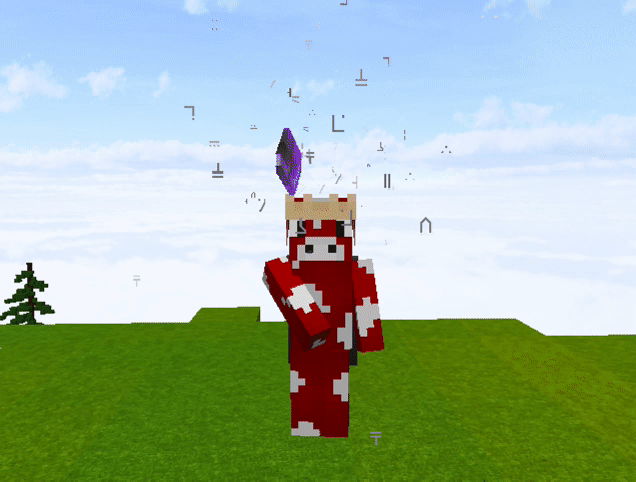 Each Monthly crate contains up to 14 items upon opening. How many items you obtain, is determined by your in game rank. So for those who have supported our community through purchasing a donation rank, can receive up to three extra gifts per Monthly Crate opening. So want more from your crate -- Check out our lifetime ranks in our donation store today!
Savage Games | Welcome
...​